Abby arrived in Finland in October 2021, and the moment the plane wheels touched the ground at Helsinki Airport, Abby was beginning to believe that her big dream was coming true.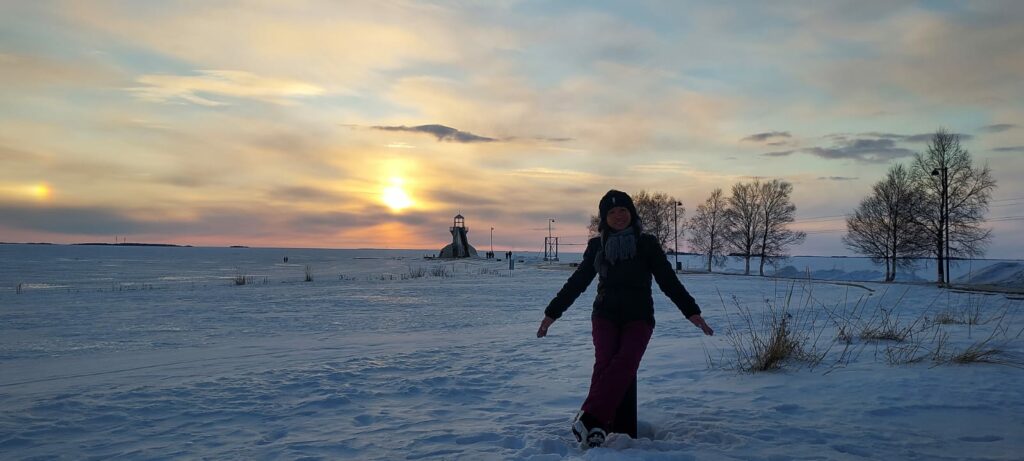 "When I saw HSS's ad on Facebook, it seemed too good to be true," says Abby. "I know many scam companies promise happiness and fortune, but that's not true. So I decided to contact a person in the ad, and when she assured me it wasn't a scam, I dared to go along."
The Filipino began her language studies thinking that the only thing she had to lose was her own time. However, she passed all the tests, and gradually the Finnish language, which seemed difficult at first, began to make more sense. "It took me a lot of time and effort, but it was worth it. It requires determination to complete these tests, but that work is purely for your benefit" Abby summarises her thoughts on language tests.
Abby is a civil engineer by original education, so moving to Finland meant jumping into a new culture and a whole new profession. She works in Mainiokoti Sulka, Oulu, in northern Finland. A mother of two studies a lot and spends her free time reviewing her studies. "I want to learn both the language and my job in the best possible way," she continues: "I want to provide my children with work that I love and am good at."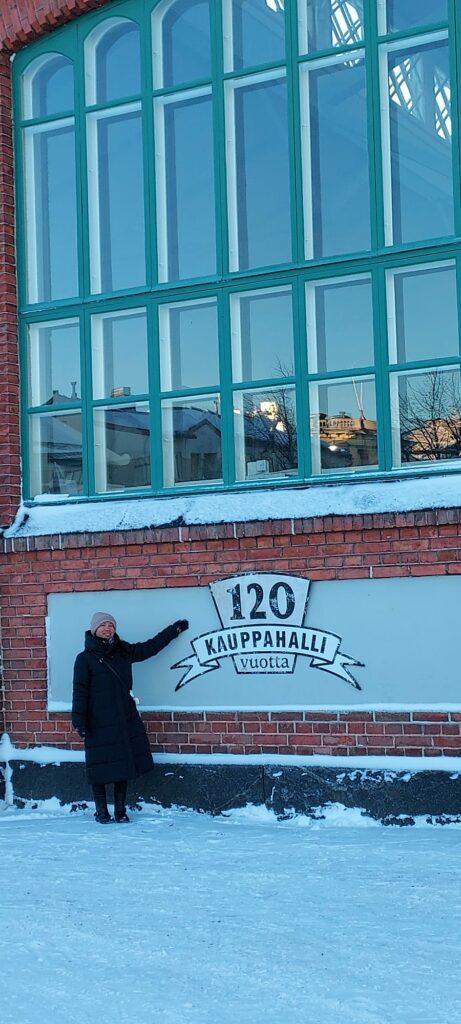 Mainiokoti Sulka is an excellent place to work. Abby tells her co-workers are friendly and help her learn the job and the language. "I always get help when I ask for it and feel part of a team."
Abby likes the elderly and says working with them requires patience and kindness. "It's a great feeling to notice how they gradually trust you." Abby, who works as a care assistant, says she is particularly impressed by the elderly grandmothers. "I think that each of them is my grandmother."
According to Abby, Finland is a beautiful country to live in. "It's incredibly peaceful and safe here. I feel that you will be taken care of, no matter what happens or whoever you are".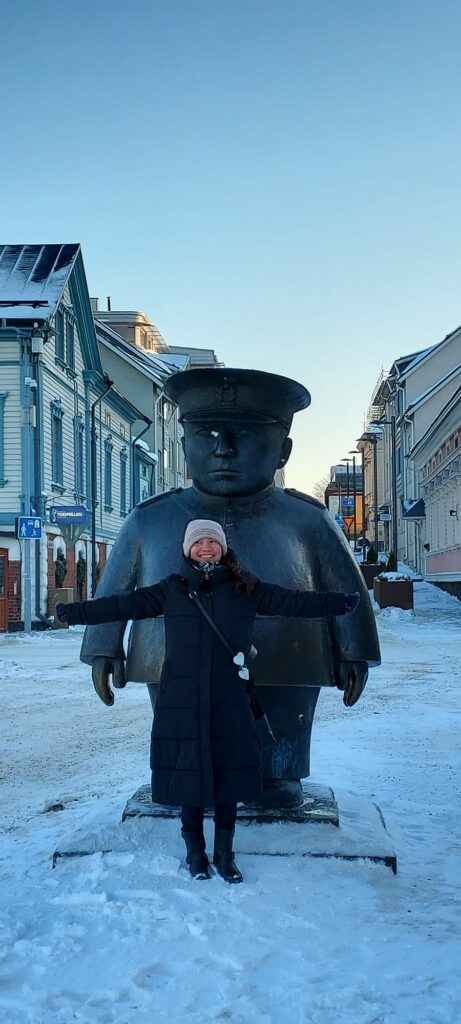 Abby's hometown, Oulu, has a lot to offer. One of the most memorable moments was a trip to the sandy beaches of Nallikari, which are in the winter completely covered in snow and ice. Due to the four seasons, you can swim in the same place in summer and skate in winter. So, after seven months of working and studying in Finland, Abby can now confirm that what she felt at the Helsinki airport was true: Finland is a great country, and HSS has given her a fantastic opportunity to study and work here.