Rosanita is originally from Sindangan Zamboanga del Norte in the Philippines, but she has been working in Hong Kong for 20 years, taking care of babies and toddlers. She says that working in Hong Kong is hard. Working hours are long, and employers are very demanding. "Even it was hard work, I had to do it to give my only daughter an opportunity for education and a better future," tells the 46 years old widow.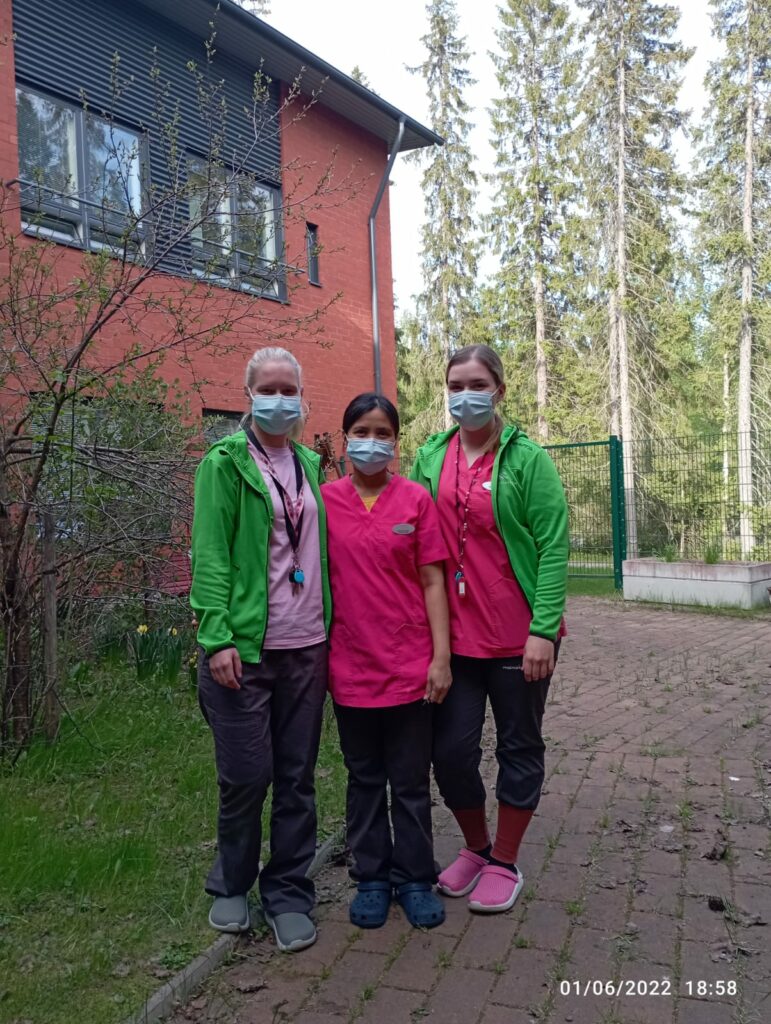 "I had a dream to move to Europe to work. I was already signed up for a program allowing me to work in a Polish factory. But to get into the program, I would have had to pay a large sum without being guaranteed a job in Poland. The whole system seemed at risk, and I was unsure what to do. Then, when I saw the HSS ad on my Facebook, I thought it might be a better path for me," says Rosanita. "I read everything I got on HSS and finally dared to try my luck. I passed the entrance exam and joined the program."
Rosanita describes that the time between the entrance exam and traveling to Finland was like God's plan because there was a lot of work. It was not easy to work and study simultaneously, but the dream of Finland and a better salary made her cope. However, her hard work was rewarded, and Rosanita arrived in Finland in October 2021. First, she spent a month training in Kotka with other Filipinos until she got her first job in Kajaani.
"I love the daily routines at work and the fact that I learn something new about the Language and my work every day. Although the Finnish Language still feels difficult, it is easy to communicate with the elderly home residents. Feedback from residents also warms Rosanita's heart: "It's wonderful to see how they like the way I work and encounter them. One resident I help to wash and dress always has a wide smile on her face when she sees me and says out loud: "there is my very own caregiver." Rosanita helps the elderly with their daily routines, sometimes plays memory cards, and spends time with them.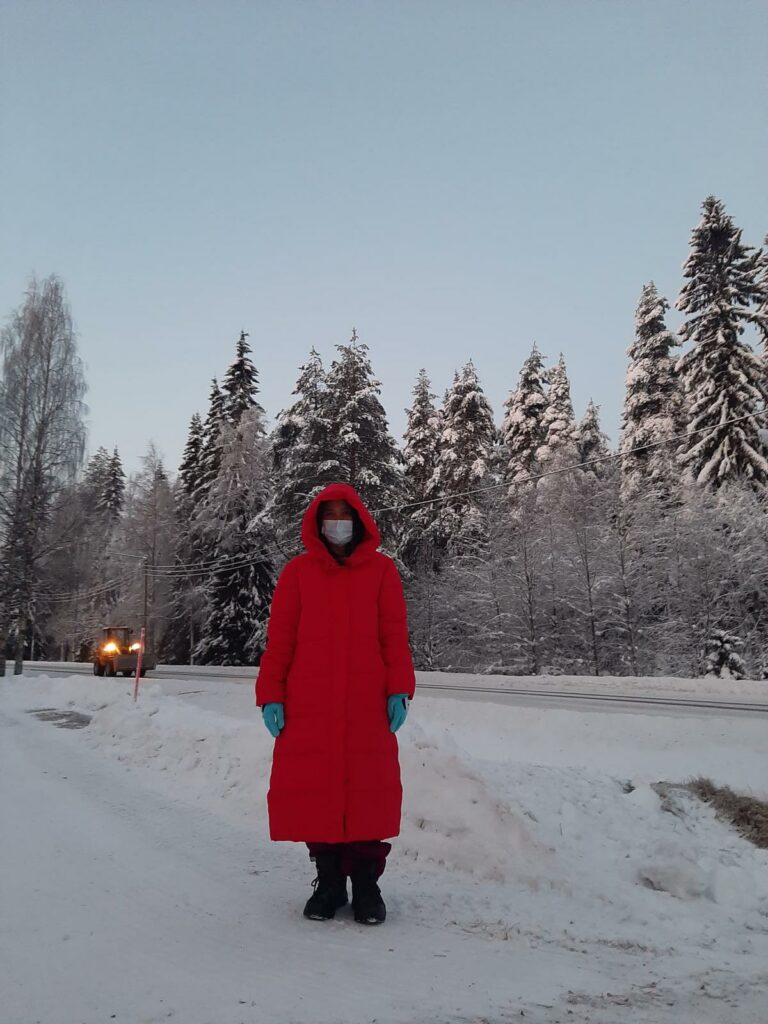 Rosanita has settled well in Finland. He says, "Finland is the best country to live in. There is the well-being of the worker. People are nice to everyone, and it truly is the happiest country! Everything is convenient. No need for cash, and all can do online transactions. We go shopping and sometimes take pictures if we are not working."
Finland has a beautiful nature and has also offered miracles to Rosanita: "The spectacular moment that I witnessed was when the aurora borealis appeared in the sky. We ran out of the house and watched the northern lights. It was so amazing to watch for the first time!"
Rosanita is very thankful to HSS. Without HSS her dream would not have come true: "I am so blessed and thankful for always guiding us from the start until now!" She would also like to encourage those working in Hongkong and looking for a better life: "Don't hesitate to choose HSS as a bridge to come to Finland. HSS is the best agency that you only need is effort, time, and sacrifices for study!"