Jo Ann works in Mainiokoti Linnantaus, located in northeast Finland, Kajaani. Jo Ann is a very active social media user, and she vlogs about her life. Her interest in vlogging and social media turned out to be a life-changing hobby. Thanks to Social media, she first discovered an ad about the opportunity to study and work in Finland.
"At first, I was hesitant to sign up because I was afraid that maybe it was not true and a scam, but I told myself that there is no harm in trying," Jo Ann says.
"so I signed up and got accepted. Studying and working simultaneously is not always easy, but I am determined to achieve my dreams."
"I will be forever grateful to HSS for this amazing opportunity."
Jo Ann arrived in Finland in October 2021. She says she had three reasons to take such a massive step in her life:
She wants to work to earn money for herself and her family.
She wanted to experience Finnish culture and nature, especially snow.
She has always dreamt of traveling, and Finland is a fantastic gateway to all European countries.
Working in a Finnish elderly home has been very pleasant. "I help take care of the elderly in their washes, help them to eat and do their everyday routines."
She and her Filipino colleagues have received well: "My co-workers are patient and friendly. Our patients are keen on teaching us Finnish and getting to know us better."
Working in Finland also enables versatile leisure time. Jo Ann is an active blogger. In her free time, she often goes to explore Kajaani and records video greetings for her followers and friends.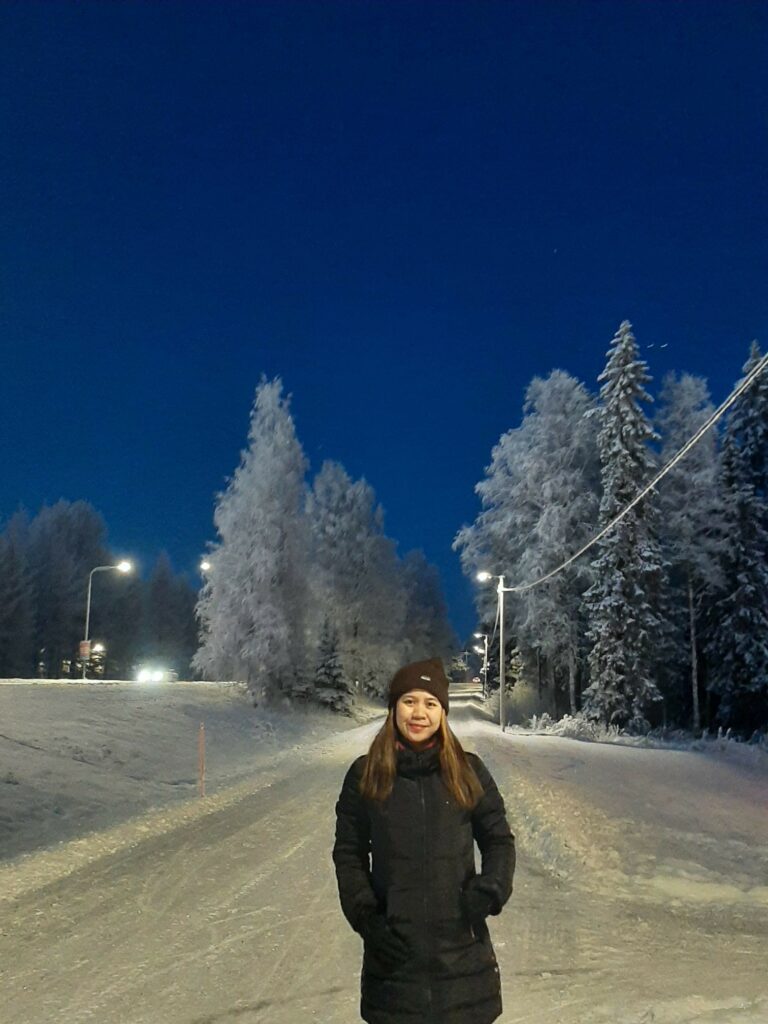 Jo Ann thinks Finland is absolutely fantastic. She also has a message to her fellow Filipinos or those planning to work in other countries: "Choose Finland. Finland is the best country to work with. Salaries and benefits are excellent."
Check Jo Ann's story about How She ended up in Finland: