Meryviel and Lovely have a lot in common. They both are from the Philippines and they share the same job and they live together – and they also spend most of their free time together.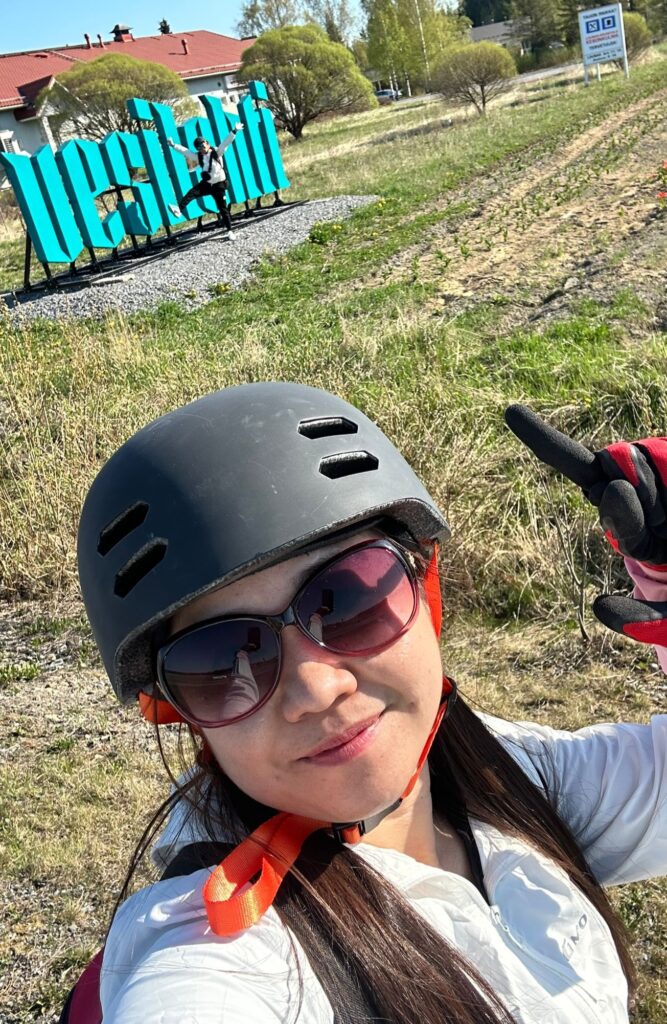 Both Meryviel and Lovely worked in Hong Kong before participating in the HSS program to relocate to Finland. Meryviel tells, that she was studying for a Bachelor of science in nursing in the Philippines but as she also had brothers and the family had very limited income, she had to give up her dream to enable her brothers to graduate. When she moved to Hong Kong, she again tried to study but it became too costly and time-consuming as she worked full time, too. Lovely has a background of a Bachelor in computer science. The story of these two women shows how it takes courage and hard work to make a change for the better in life.
Meryviel found HSS through a friend and Lovely bumped into a HSS ad on Facebook. Both of them shared the same hesitations at start: "How is this possible? How come you don't have to pay for anything?". Luckily both of them applied and got approved. This was not only the beginning of a a new life in a new country but also the beginning of a lifelong friendship.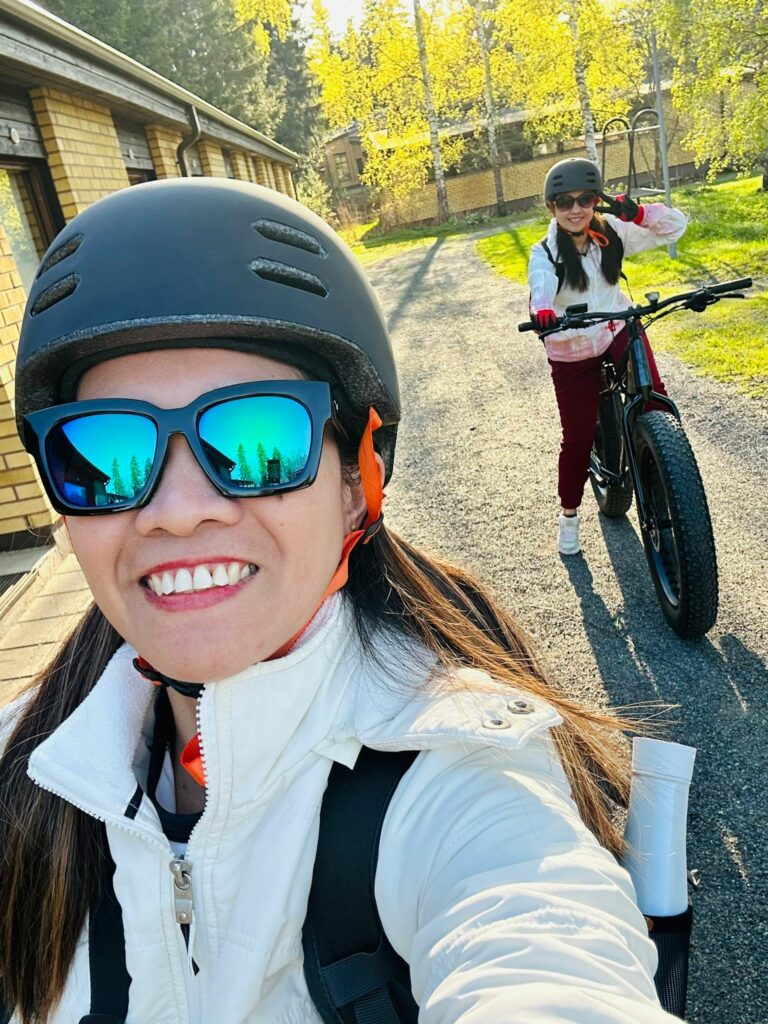 Lempäälä is the new home town of Lovely an Meryviel. It is a small town and their home is actually quite far from the town center. "I love it here" tells Lovely and continues: "the nature is fantastic. Air is very fresh and we are surrounded by trees. And in these trees live also "Oravat" – squirrels in Finnish. We love to watch them play"
In small towns like Lempäälä commuting can be a challenge. But with the help of HSS, Lovely and Meryviel solved the problem in no time. "HSS provided us with electric bikes" tells Meryviel. "In the beginning it was a bit hard but as we got used to this, it went very well". Bikes are an excellent way to get around also in the free time – which is plenty in Finland!
Lovely tells about her commuting "Riding a bike going to work daily is an adventure and a form of my meditation, I enjoy the wind blowing against my face, the trees around me, the Sun and the Sky, I feel so alive and I feel completely free from everything"
There are many things to learn in a new society and culture. Meryviel and Lovely list the things they have learned in Finland – and the list include daily activities like taking a train, using the ticket system and many small things. But one thing that truly surprised Lovely was how polite Finnish people are in traffic: " I have learned that crossing in a road is safe for us bikers because cars always give way for us to cross the road first. I was overwhelmed because this never happens anywhere else".
The biking caregivers tell me that they get along very well. They have the same mindset and it has been a great adventure to settle in together. When they have free time together, they take their bikes and explore the surroundings, cook Filipino food and sing videoke at their home.
And it is not only Lovely and Meryviel who are friends – their bikes have also become inseparable as they are always locked together. "Even our friends far away know about our bikes as we keep posting about them on social media!"