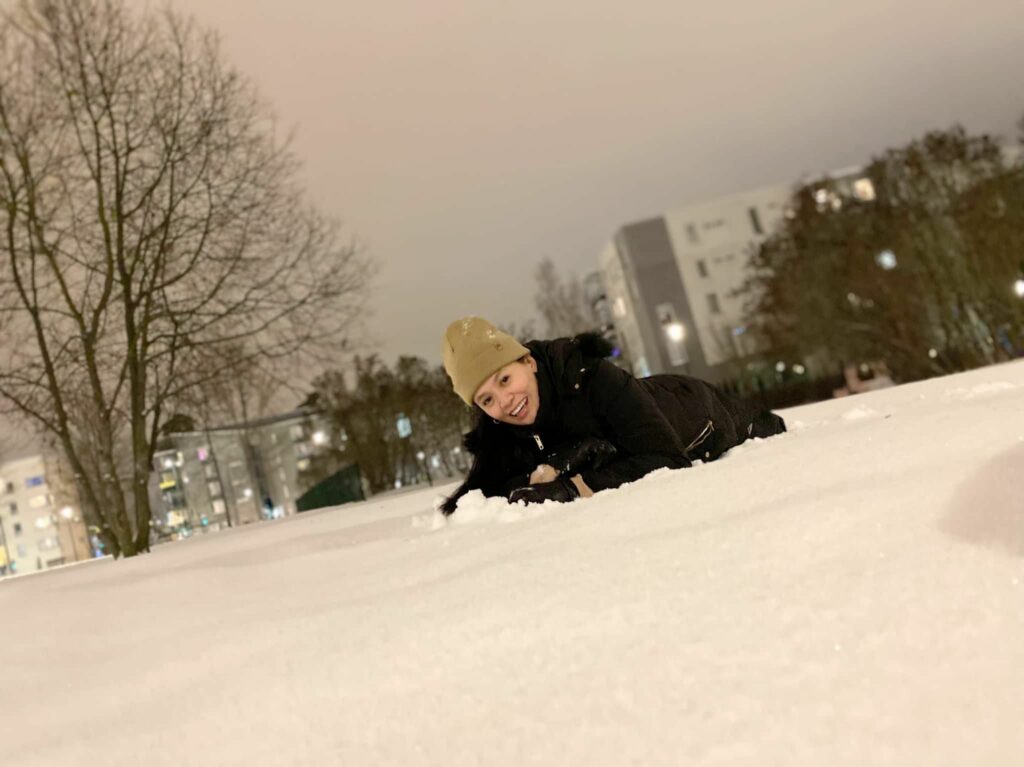 Ervic is a single mother of two daughters. She is a midwife who worked for over six years in a hospital in the Philippines. But even though she had a good profession and worked hard, the income was not enough to make ends meet. Ervic left – like so many others -to search for better income as a domestic helper in Hong Kong. She worked there for nearly seven years with one employer.
Ervic knew a few things about Finland as her aunt, uncle, and cousins already lived in Finland. "I had always looked up how they could change their lives since they lived in Finland. I always prayed about moving to Finland because I want to give my kids a better future, and I admired how my aunt was able to help our family in the Philippines, in which I wanted to do the same." Ervic tells about her dreams. She tried to find a job in Finland but failed time after time as most companies were looking for people who were already in Finland and had some comprehension of the Finnish language.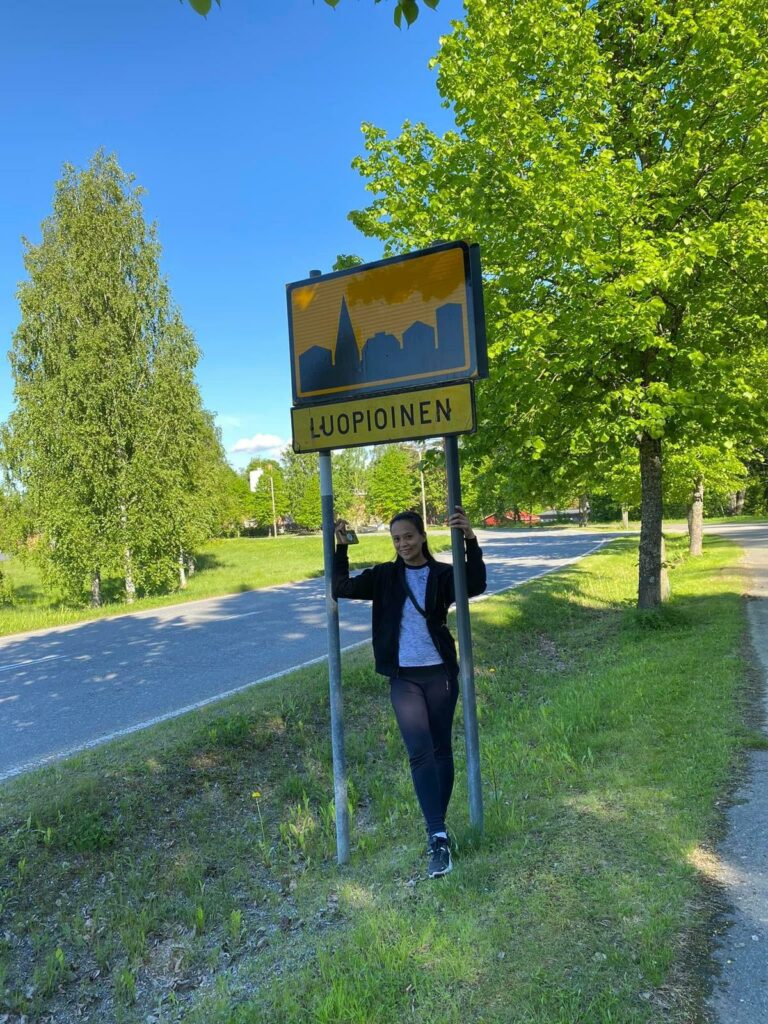 Finally, she came across a Facebook page, "Work in Finland," – and after reading it all twice, she still was hesitant if it was legit as it is pretty tricky to get a visa and work permit in this distant Scandinavian country.
Ervic decided to give it a go, and she passed the entrance exam. That's where the hard work started: "Studying online was so challenging since I worked more than 16 hours, six days a week. After work at night, I study before I sleep and wake up early to check again since those are the only times I can study.
Sometimes I wanted to give up because I did not have enough rest, and the language was difficult to learn. But with perseverance and hard work, I was able to pass the exams. I was allowed to work in Finland," Ervic summarises the beginning of her journey to Finland.
Ervic moved to Finland eight months ago. "this country has amazing and beautiful nature. I was mesmerized by the beautiful color of Autumn and the glittering snow of winter," she praises her new home country. She says that people in Finland are treated equally – and she even felt uncomfortable calling her superiors or seniors by their first names only. "Most of the time, I called them ma'am or sir, but they always tell me to call them by name because they said we are all the same."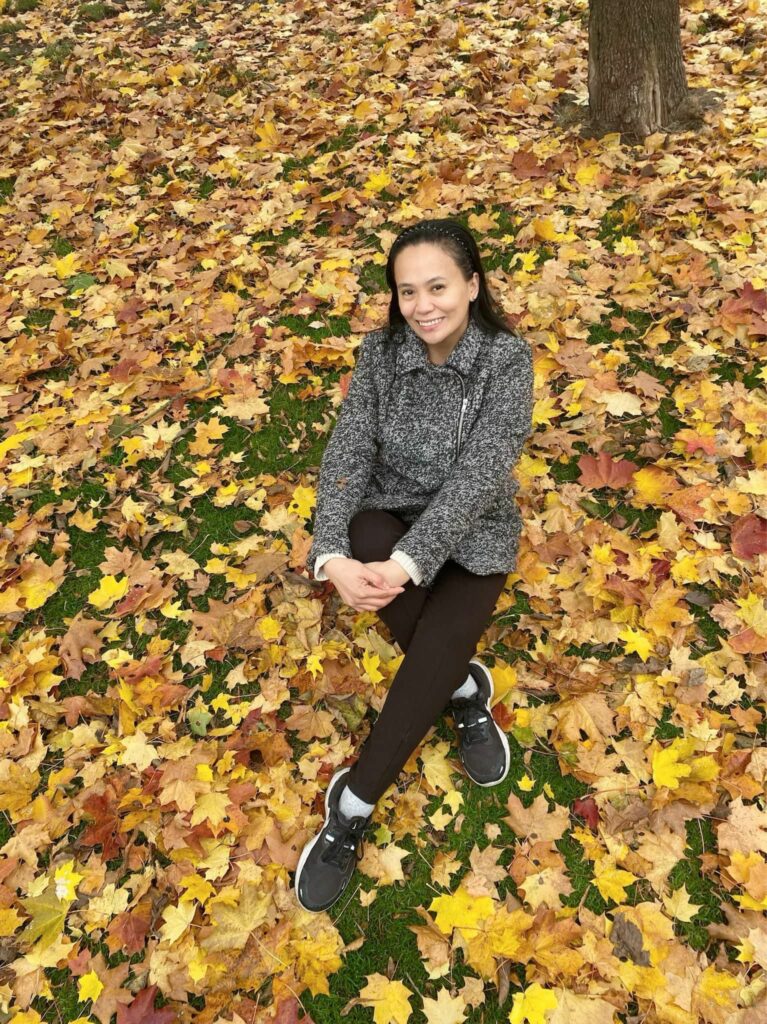 Life in Finland differs totally from what Ervic was used to. She works 114 hours a month, leaving her plenty of free time.
Ervic lives in Luopioinen, Pälkäne, a tiny village in southern Finland. The place surrounds fantastic nature and peace. The only difficulty is the public transportation, and there is no service during public holidays and weekends in this rural area.
Ervics job in an Elderly home is to take care of ambulatory and bedridden elderly and elderly with minimal to severe dementia or Alzheimer's disease. "This is not a hard job because I am always fond of caring for old people, especially my grandmother. The only thing that makes me inefficient is the language. It upsets me sometimes whenever I cannot express myself to my co-workers and the elderly. But it inspires me to learn the language more whenever I was able to make an elderly happy in a simple conversation, or I was able to do what they asked me to do for them." Erivics tells about her experiences at work.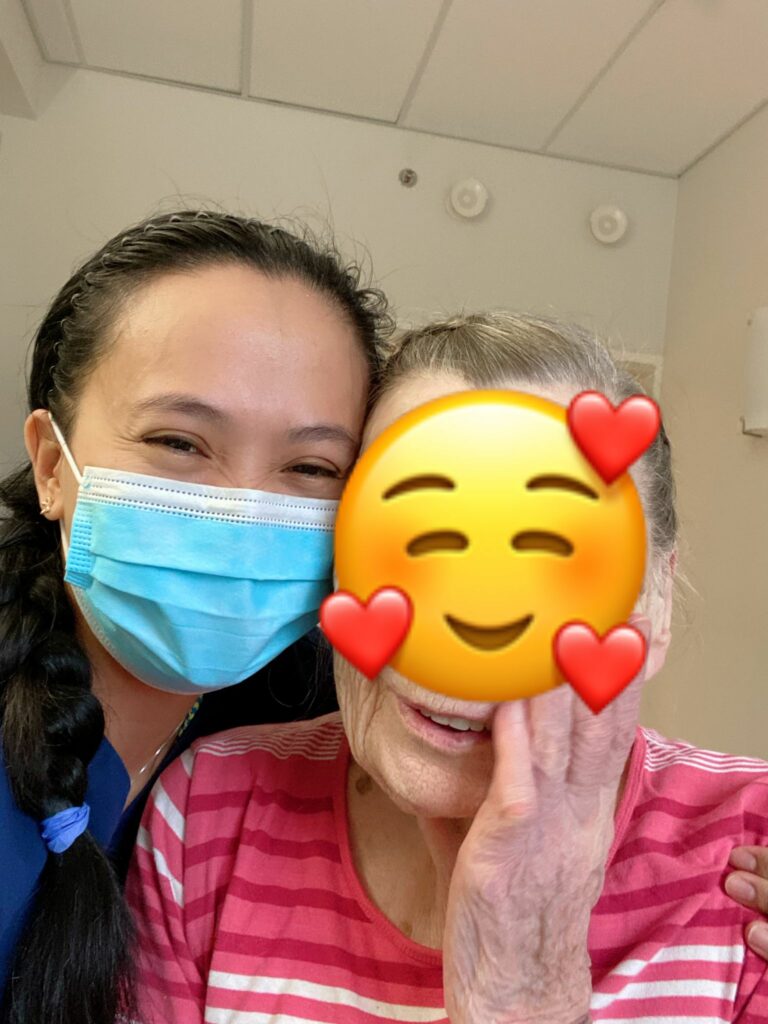 This hard-working Philippine says that her co-workers appreciate her and that the appreciation also shows in her paycheck. "I now earn enough so that I was able to send my daughters to a private school and provide them with their daily needs".
Many say Finnish people are cold, but Ervic feels different: "I am so lucky I was assigned to this place because most of my Finnish co-workers are supportive, helpful, jolly, and appreciative. They are proof that not all Finnish people are cold. They are always there for me and my housemate Jessa whenever we need help." She even has a great example of the hospitality of her co-workers: "There was one time that our apartment was in renovation, and we could not use our toilet and kitchen sinks. One of our colleagues let us stay in her home for two weeks."
Ervic has clear visions for her future. She wants to be a registered nurse in Finland. "I always dreamed of going back to the hospital to work again. And I am also planning to bring my kids to live with me here in Finland." she says, "I have made a promise to my aunt that one day I will be a registered nurse – and I will make sure to keep that promise."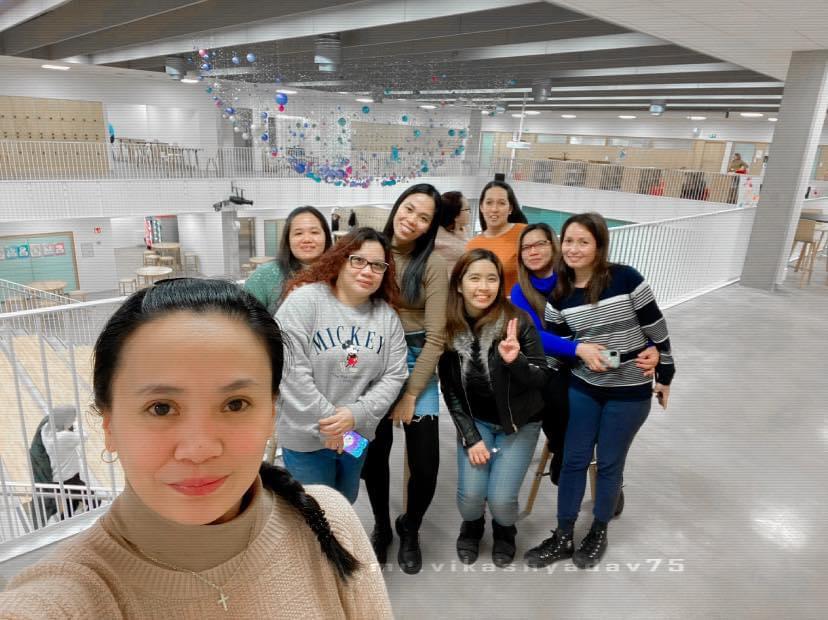 If Ervic had one wish, It would be to become financially stable. "God uses my pocket to uplift my siblings and family's life and bless others". Perhaps she is on her way to her dream – after all, Finland is the happiest country in the world, providing fantastic opportunities to people like Ervic who are willing to work hard for their success.