Rodora came to Finland only 16 months ago to work as a caregiver for the elderly. She was part of the HSS training program, and after the online studies and exams in Hong Kong she was relocated to Vantaa, one of the major cities in southern Finland. Rodora has
wide experience working in different countries and cultures as before Finland, she had worked in Singapore, Saudi Arabia, and Hong Kong.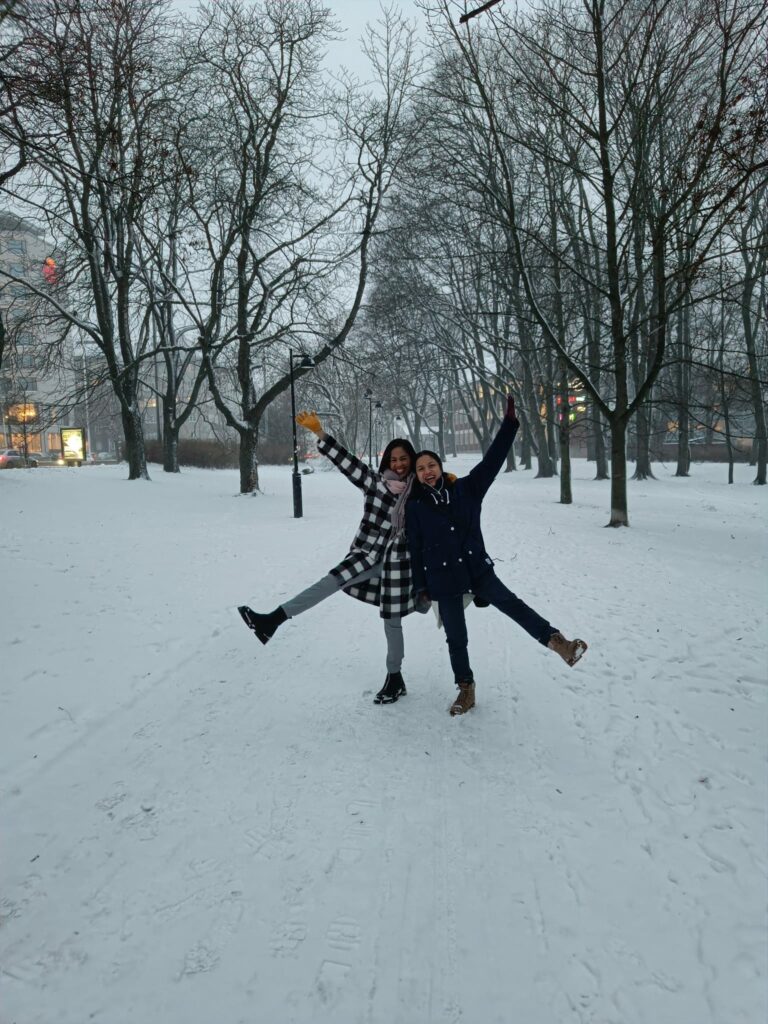 Rodora had studied successfully in the Philippines, and after graduation, she worked there for not even a year. Then she realized
she could not help her younger siblings pay their tuition fees unless she found better-paid opportunities abroad.
However, studying and working in a country with four seasons and snow was not in her wildest dreams. Thanks to the HSS program and Rodora's hard work, this fantasy became a reality, and she graduated as a practical nurse around the same time the first snow of 2022 came down in Finland.
Finland is a clean, safe country with a peaceful atmosphere and respect for other people and cultures. Living and working in Finland is safe and satisfying. "All of Finland's four seasons have beauty, and you will experience different events from nature, such as aurora borealis and snow," says Rodora. She also wants to share a fun fact with us:
"Did you know that trees don't die in winter? They will start to bloom again in spring, continue growing in summer, then its leaves fall in autumn and become white in winter?"
Working hours in Finland are limited, and there is plenty of free- and vacation time for all employees. "I work 39 hours a week and have two days off every week," explains Rodora about her weekly routines. About the work itself, Rodora continues: "As a practical
nurse here, we have to be aware of different cases of each patient. We take care of their daily routines, and we can also create activities for them. The nursing home also has some activities for the residents that everyone enjoys watching or participating in– and I also find them enjoyable".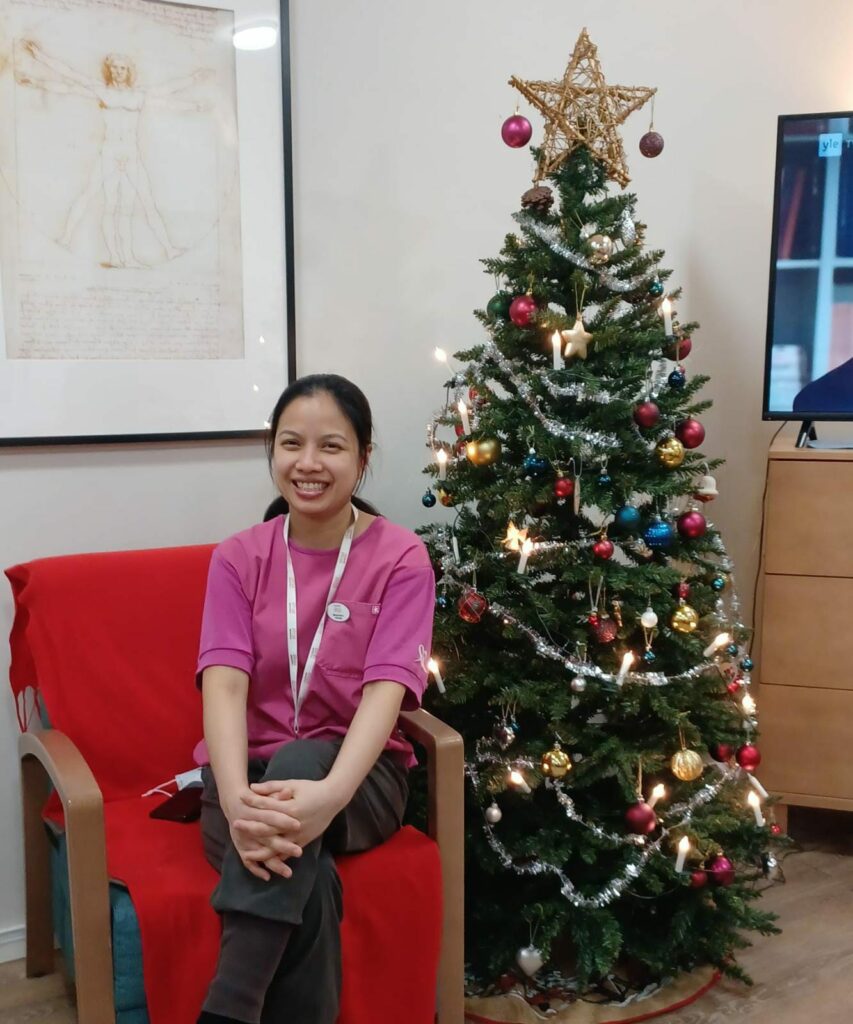 Rodora works as a practical nurse, which has given her many more
responsibilities as she needs to work more independently. After 16 months in Finland, the language still feels difficult. Still, Rodora enjoys talking with her patients and tells that it is very satisfying to be able to run a conversation in Finnish: "I think the best thing about my work currently is when I am being understood by the residents when I communicate with them even I can only speak basic Finnish. Language and medication are challenging on my part especially being very new in this country and the healthcare field, but I continue working it out".

She studied to become a qualified practical nurse alongside working as a caregiver.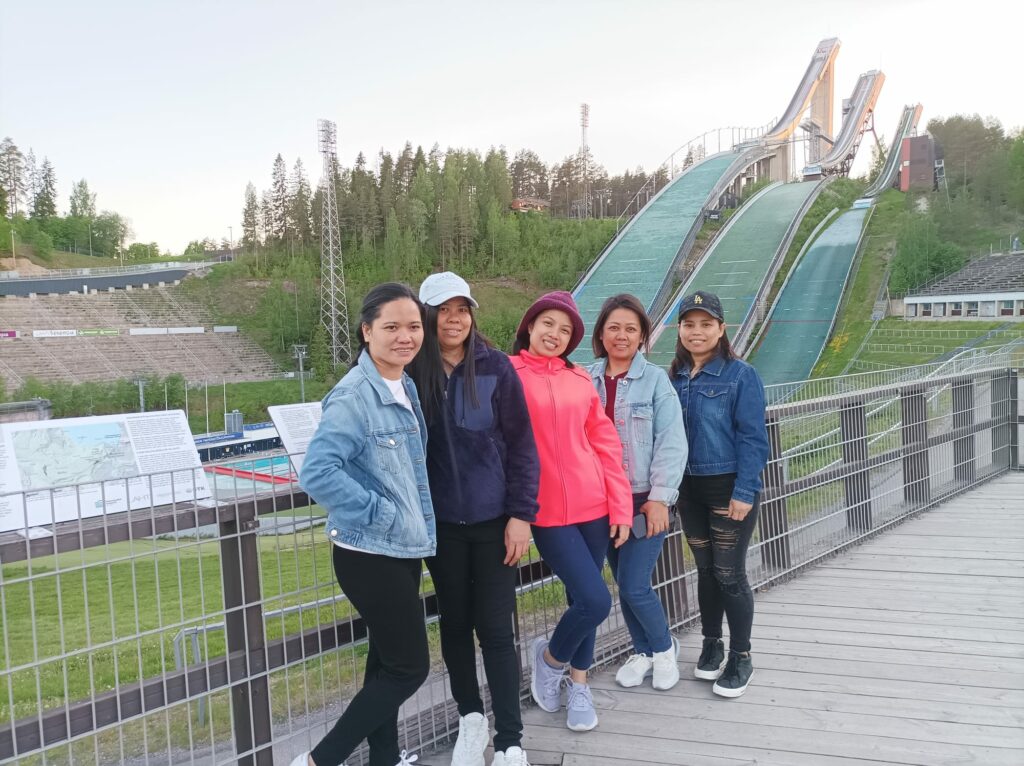 Her studies were free as she was part of the HSS program and studying is generally free in Finland. "During my studies, I apportioned the time to read the lessons, submitted all the assignments, and did the test on deadlines which helped me to follow the process.

Rodora was especially impressed by the Finnish teaching system from the start. She gives an example of the Finnish language studies: "We are taught about the grammar, and then we can practice the speaking skills with the native speakers. The teachers follow up on the student's weaknesses from the lesson until They understand the topics. I agree that all the teachers' discussions during the class was certainly significant to actual work."

Right now, Rodora is so happy with how her life is that she is not dreaming of anything else professionally. "I like my work, and it pays well enough to gather some savings as well." She still has one dream: "I wish someday one of my family member will be like me as a practical nurse here in Finland."