Maricel Dano is a Philippine college graduate who majored in industrial arts. Despite her educational background she worked seventeen years in Hong Kong as a domestic helper. Maricel learned about the HSS program from her friend and found it very appealing as the training was free and a good job in Finland was guaranteed to all who passed the tests. "The whole journey was very worthwhile because I even had the full support from my previous employers in Hong Kong" Maricel says and completes: "I think that my Hong Kong employers must be part of my future success as they were so supportive from the very beginning".
Maricel works and lives in Helsinki, the capital city of Finland. Her workplace overlooks the entire city view and she commutes by bus and metro. "I find my journey to my work and back as relaxing sightseeing". Maricel tells that it is very easy to get around in Helsinki. Public transportation is safe, well organized and the app tells you exactly where to go and when. Also running errands and shopping is made easy as according to Maricel it seems that there are shopping centers everywhere.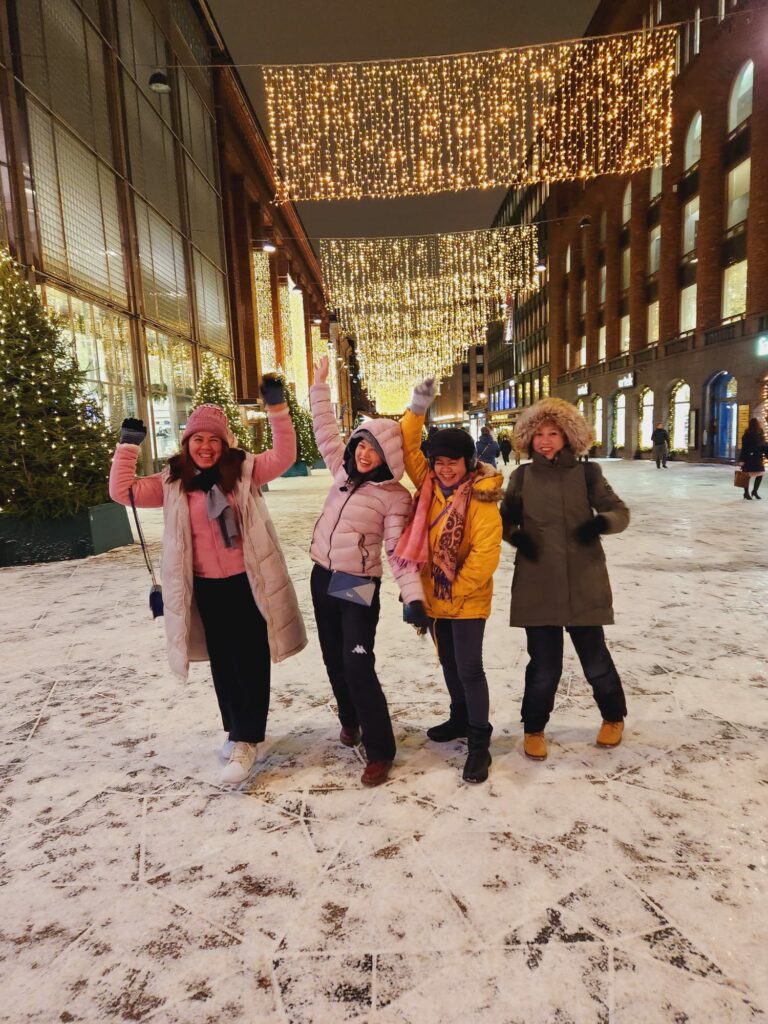 "I am a health care provider, a care assistant to be exact, in one of the home care facilities around Helsinki. My daily work routine is to take care of the elderlies ranging from feeding, cleaning, organizing their personal stuff and the one I love most is when I interact with them during activities. I am fond of hearing some of the elderlies' stories because I feel as if it teaches me life's lesson" describes Maricel her working days. "I find my work very rewarding. I am also touching lives in so many ways: it is not only the patient but their families as well. At the workplace, everyone is working and helping together as a support group to make work easy and effective".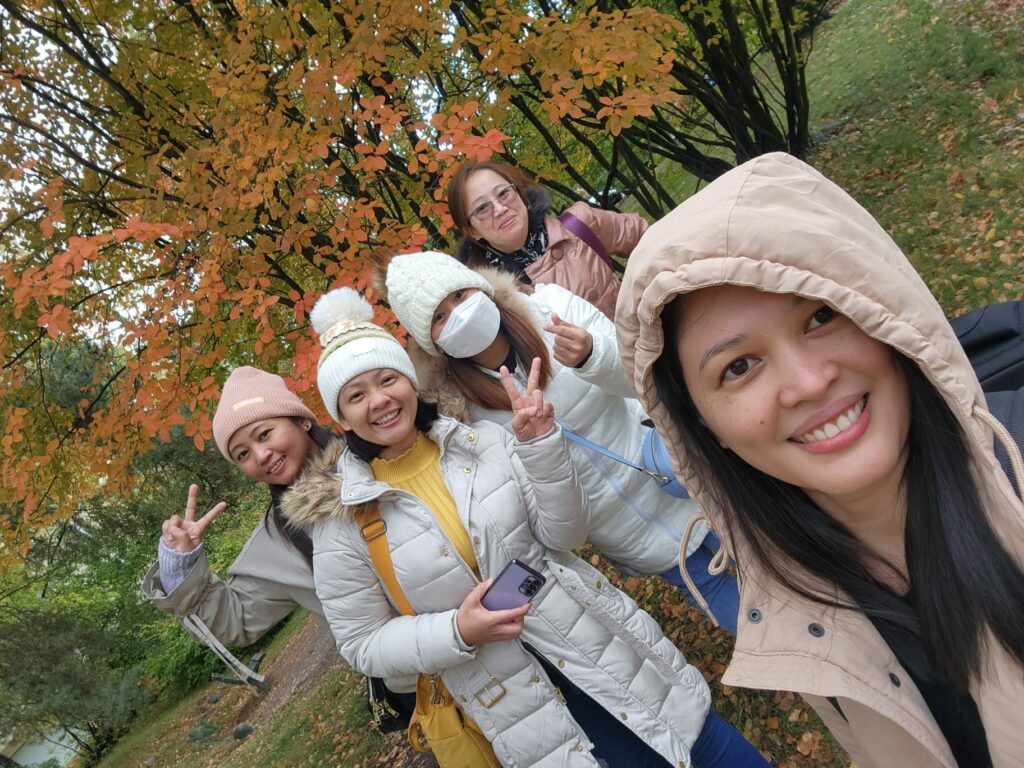 Maricel works 8 hours a day, 5 days a week. That leaves her with a generous amount of free time, but as she has already started studying to become a practical nurse, there is a lot to do in non-working hours as well. "My dream is to become a practical nurse and continue to upgrade myself because I never thought I am afforded this privilege of working and studying yet compensated at the same time" explains Maricel with great gratitude.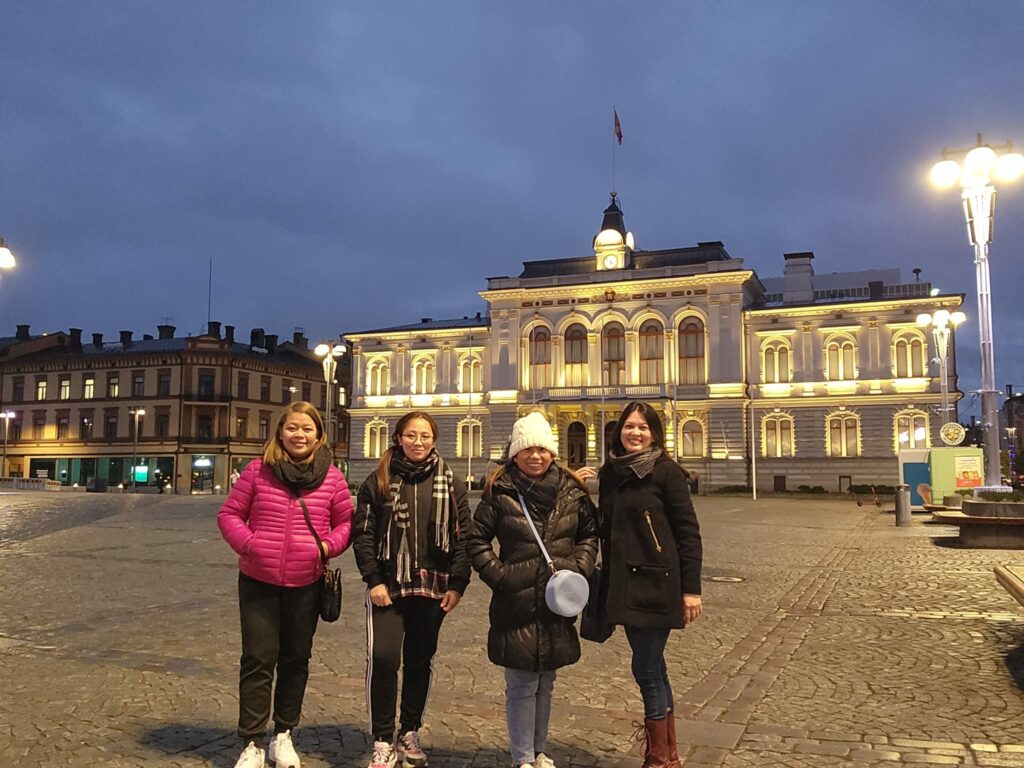 She shares her apartment with three other Philippine nurses. They all have their own bedrooms and shared kitchen and living room. Living here is easy to manage – she has been in Finland only two months but she has adjusted well. "Language is still a bit of a struggle and also I need to learn how to adjust my clothing according to Finnish weather" she summarizes the challenges she has faced so far. "However, I know these are all the things I can overcome and I learn the language fast. Nobody is expecting me to be fluent after such a short time here".
Finland is a country with a healthy environment like clean air and fresh water. Finland prides itself as the happiest country in the world with high regards to work immigrants like me. "I believe that this country will give me the opportunity to flourish in many ways, also economically. My dream is that I could also help my family back home and that we all could have comfortable lives". Lastly, I hope to bring my family someday and experience together my beautiful host country, Finland!