Syrah Jane Bergado Encisa, a 34-year-old from the Philippines, is no stranger to hard work and determination. Raised in a big family in the Philippine province, her upbringing was simple but filled with dreams of a brighter future. Syrah's story is about resilience, ambition and courage.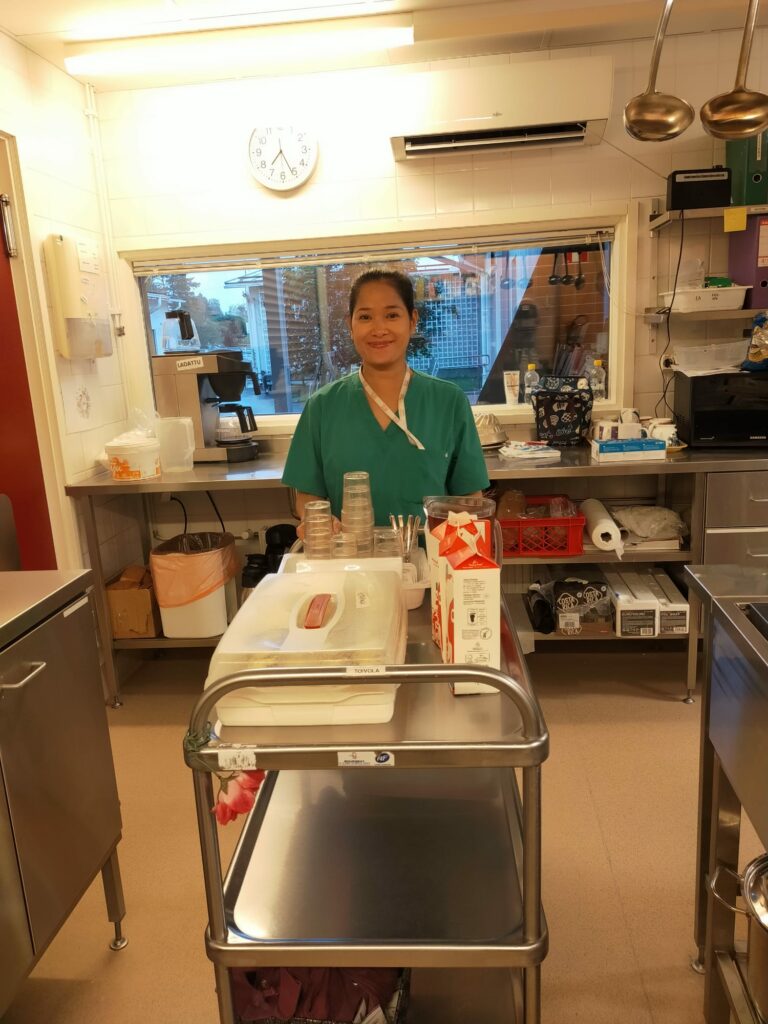 Syrah studied in a vocational course in the Philippines related to "Technical parts that support the manufacturing of Panasonic Company and Nedic Company". After her studies she moved to Hong Kong where stayed with the same Chinese family for nearly eight years looking after their children. While in Hong Kong, she also wanted to achieve formal education in caregiving. She enrolled in a Caregiver course at Capstone Hong Kong, University of Luzon, eager to officially prove her skills in providing care to both children and the elderly.
However, life took a challenging turn when Syrah became a single mother, widowed and determined to provide not only for her son but also for her extended family. She wanted to help them all and that made her seize new opportunities. That's when HSS and Finland got into the picture.
Syrah's move to Finland was a turning point in her life. She recognized this as a golden opportunity to support her family and achieve her dreams. "I gradually am able to help my family's needs. One day we will have our own property, a house that we can call our very own home which cannot be destroyed by the typhoon anymore" Syrah explains and continues: "Now I can save money for my son's future especially now that he is going to college soon."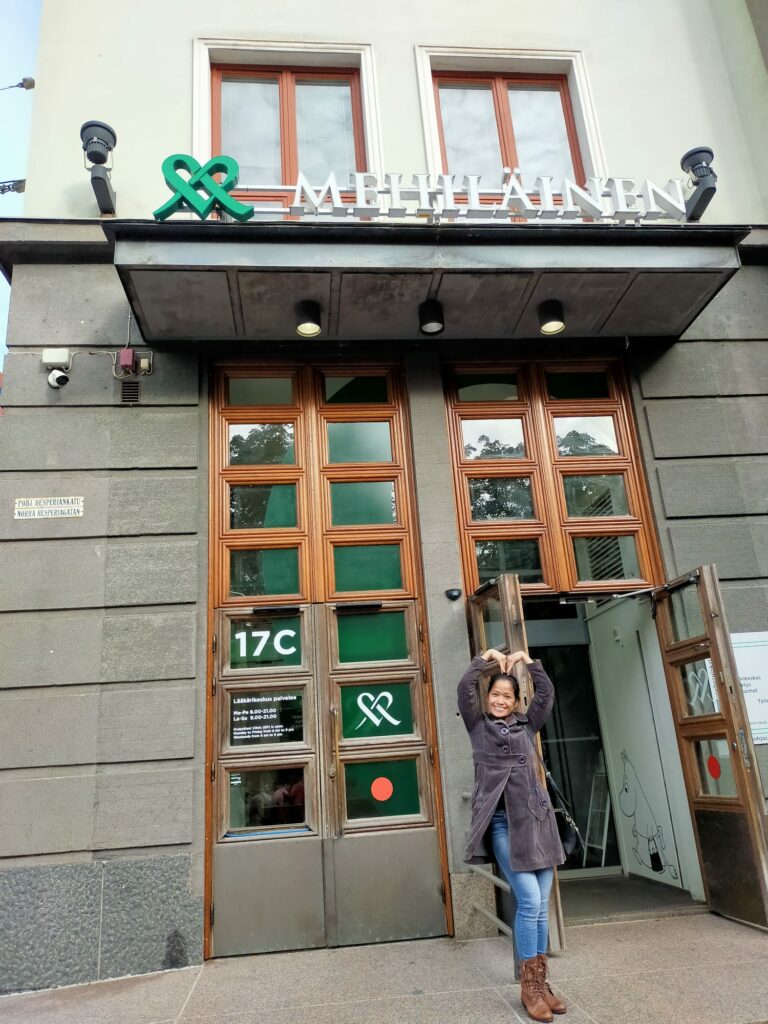 Syrah believes Finland is truly one of the happiest countries globally, thanks to its fair laws and open job market, where there is no age limit for employment. "People in Finland are harmless and friendly and even the weather is nice" says Syrah about her experiences in Finland.
Currently, she is a working student in Finland, employed by Mehiläinen. She works at Mainiokoti Havukoto in Mäntsälä, a facility that cares for residents suffering from Alzheimer's disease. Overcoming language barriers posed a challenge, as Finnish is not really the easiest language to learn. However, Syrah's determination to excel in her role as a caregiver helped her bridge the communication gap.
Teamwork
Working with the Finnish elderly has shown Syrah new approaches to caregiving. She collaborates with a diverse team, each member offering their own insights and methods for attending to the residents. "To work with the Finns, there is a difference in how they approach you, someone can talk slowly and someone can talk faster but the good thing is that I can always ask them to repeat what they meant to say! So far I have been very happy to work with them. We have a team so we can work together and be able to learn from others".
In contrast to her previous job in Hong Kong, where she practically worked around the clock, Syrah now enjoys a better work-life balance. After her 6 to 8-hour shifts, she has the opportunity to meet friends, explore Finland's natural beauty, and enjoy her hobbies.
In her free time, Syrah studies nursing, reads books related to caregiving and she loves sharing meals with friends and classmates.
Syrah's future dreams include reuniting with her son in Finland. Her gratitude extends to Healthcare Staffing Solutions Oy and Mehiläinen for believing in her and providing her with the opportunity to pursue her dreams. "I haven't been together with my son in two years but now I hope and believe that with hard work we can soon be back together for good" .
Syrah's story is an inspiration to all those who dare to chase their aspirations, regardless of the hurdles life may throw their way. Syrah's spirit reminds us that with hard work and dedication, dreams can indeed become a reality!